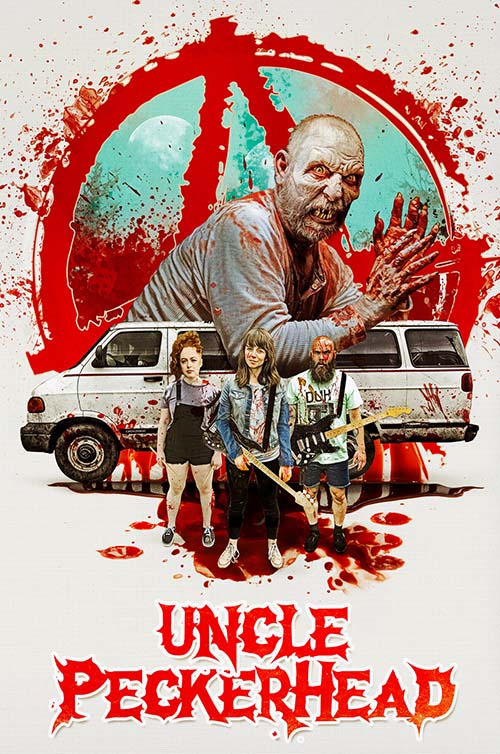 Uncle Peckerhead
is a horror comedy from production house Subtle T-Rex. Shot partially in New Jersey, this film envisions a punk rock band, out on the road. They hitch up with Peck (
David Littleton
), who turns into a cannibalistic monster every night, if he does not take his meds'. Developed by director
Matthew John Lawrence
(
Larry Gone Demon
), this film stars:
David Bluvband, Chet Siegel, Ruby McCollister
among others. A trailer was released for the film, along with artwork.
The film poster shows an anarchy sign. Meanwhile, Peck is turning into something horrifying. The band plays on as the van makes pit-stops across the U.S. A bloody graphic, this feature brings the gore, this Summer.
Uncle Peckerhead will be available in the U.S. and Canada, in August. LevelFilm will handle the Canadian release, this August 25th. Canadian horror finds will find this title on Digital platforms on this date. U.S. horror fans can see the film a bit earlier on August 11th. This release will be followed by another on August 25th, when Uncle Peckerhead hits DVD and Blu-ray store shelves. The latest showing details are hosted below.
Release Date: August 11th, 2020 (Digital) and August 25th (DVD, Blu-ray).
Director/writer: Matthew John Lawrence.
Cast: David Bluvband, Adam R. Brown, Ryan Conrath.
The official trailer for Uncle Peckerhead (via Epic Pictures):